Sr. Mary Ruth Kayute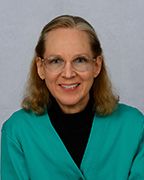 I am from Oshkosh, Wisconsin. My parents, Sheldon and Arlene Kayute are both deceased. I have one older sister, Lynne. I learned about the Sisters of Annunciation Monastery through the monastery website and contacted vocation director Sister Hannah Vanorny. Her welcoming manner was a positive influence.
I came to Annunciation Monastery in June 2017 as a live-in volunteer discerner. Several months later, I began the process to become a postulant. As a volunteer, I had the opportunity to follow the sisters' daily horarium of prayer, Mass, and meals together. My duties included housekeeping in the guest area and chapel. I especially enjoy helping to provide a pleasant environment for guests as I clean the guest rooms. I also helped in the sacristy and monastic library.
I completed the novitiate in September 2019. I enjoyed this time of formation as I learned about Benedictine life and the traditions of the sisters. I am drawn to the beautiful liturgies and the warm hospitality of the sisters to guests and to one another. All are welcomed as Christ. It is inspiring to be with a loving, caring community of sisters who seek God together. They are dedicated to living a common life, according to the Rule of St. Benedict and, through their example, my relationship with God and others has grown.
I made my first monastic profession on October 19, 2019.