Sr. Mary Walker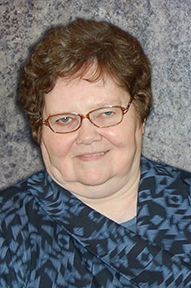 With a love of learning and a genuine interest in people, Sister Mary Walker is fondly remembered by many of the students she taught and mentored over the years.
Sister Mary grew up in Mott, N.D., the fourth of seven children born to the late William and Lillian (Behrenfeld) Walker. Her teachers were often sisters who influenced her life at St. Mary's High School and Mount Marty College, Yankton, SD.
An instructor at Priory High School for six years, Sister Mary taught courses in English, American history and drama. She often wrote and produced original Advent and Lenten dramas in which her students were the cast. Sister Mary was touched when several of her beloved students returned to the Priory High reunion in 2008 and shared precious memories about those dramas.
Sister Mary worked in social services and was involved in religious education, teaching summer courses and confirmation programs at the University of Mary. She found these ministries to be life-giving and holy. She often offered these words of delight and affirmation to her creative writers, "It is a masterpiece!"
Sister Mary calls her years as assistant professor of Theology at the University of Mary some of the best years of her life. "I loved the opportunity to meet and teach so many wonderful students. I consider it a real honor to have been a part of their lives and feel it is of the utmost importance to honor the experiences we share with one another."
Sister Mary is grateful for these past 50 years as a Benedictine Sister of Annunciation Monastery. "Being a sister calls me to look at this life as the privilege to serve; I feel I've been extremely blessed."