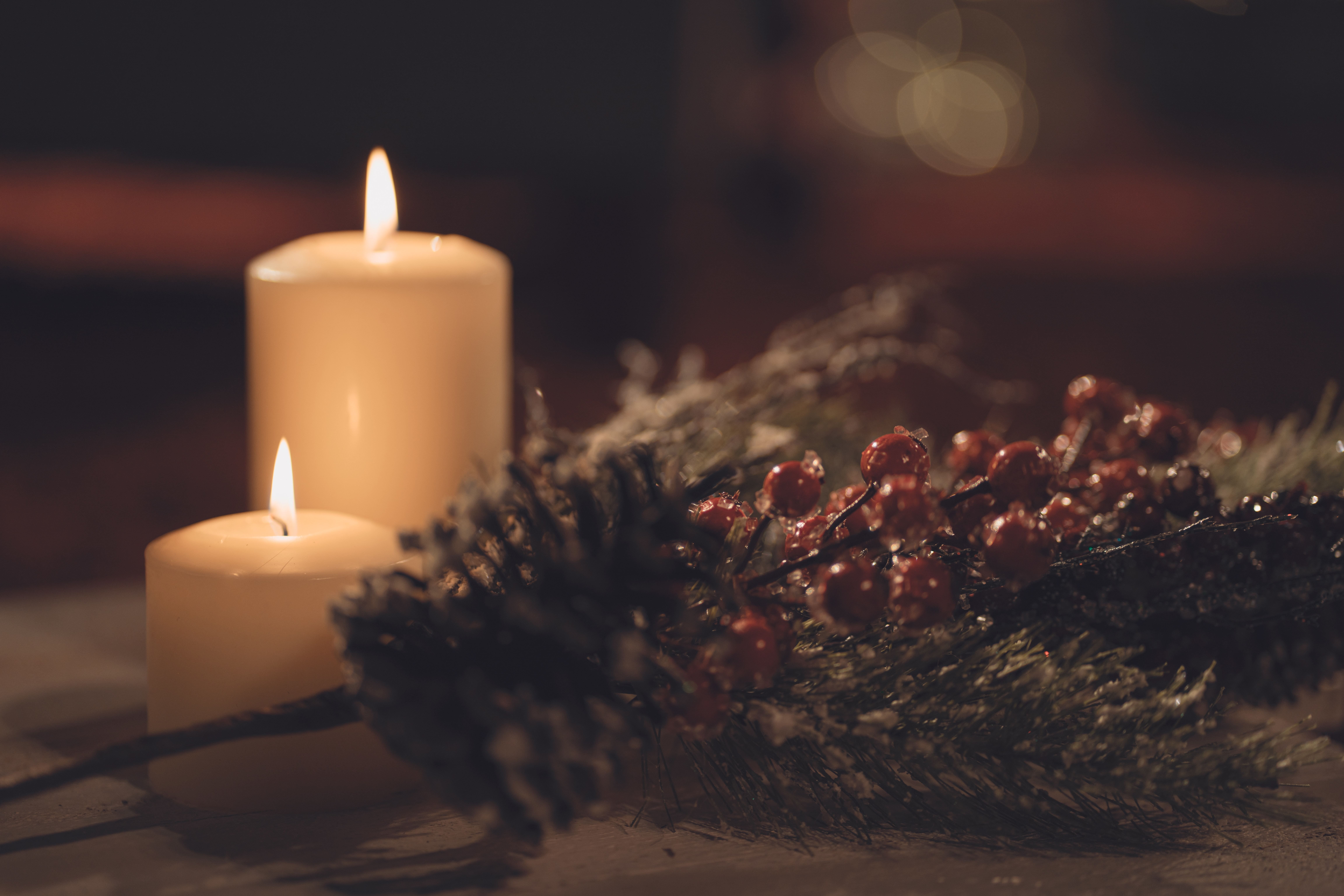 Reflection: Second Sunday Advent, December 5, 2022
- Sister Susan Lardy, OSB
Hurry up and wait is a motto my dad expressed on occasion. He wanted to be on time, especially for Sunday Mass. Sunday mornings at our home on the farm were rush hour! I remember a particular Sunday morning, Mom was prodding us kids to "get a move on!" One of us remarked that Dad was waiting, ready in the car! Mom responded, "Well, he had only himself to get ready." I don't think Advent is a hurry up season, but waiting, yes. Our movement these days is more reflective, a thoughtful slowing down in the darkness of our long evenings. We Benedictines have the privilege of time to focus on spiritual preparation for the coming of Christ. We are not left in the darkness of anxiety and concern for our welfare; we turn to the Scriptures, to our daily lectio to listen to the call to prepare, to learn again what it means to welcome Jesus. As Benedictines we consecrate to God the ordinary, the human and daily activities of our lives as with confidence and joy we welcome Jesus each day.
Isaiah, prophet and poet of Advent, proclaims a new vision for our world. Isaiah declares to us that there is hope for the stump of Jesse. (Do you visualize the stump in our courtyard, now festooned with lights?) As we watch the silent greening of the amaryllis bulbs, we identify with the promise of Isaiah; that blossom will surely come, welcomed with smiling and rejoicing. Jesse's descendant, the shoot from the house of David, the King of Israel, will be blessed with the spirit of wisdom, understanding, counsel and strength, a spirit of knowledge and fear of the Lord. Oh, how our world needs leaders blessed with these gifts, that the poor may be judged with justice and the afflicted will know the reign of God.
John the Baptist, urges repentance, metanoia and proclaims that the kingdom of God is at hand. Each time we pray the Our Father, we pray "thy kingdom come." We pray that God will grant right ordering of relationships in world. Right relationship with God; right relationship with our Church; right relationship between nations, with each other. . . relationships of love, trust and integrity. John the Baptist echoes the reading from Isaiah who describes the reign of God as does our responsorial Psalm. The kingdom of God will be evident in our care of the poor. The kingdom of God means justice and faithfulness, kindness and compassion.
John the Baptist baptized in the Jordan, the River Israelites crossed to enter the promised land. The immersion of John's baptism would have been significant to John's followers as it reminded them of their ancestors crossing the Jordan to the promised land where they would begin life anew, as descendants of Abraham. He scolds those who demand exact behavior according to the law, judging others by external actions and appearances. He reminds them their lives fail to show the good fruit of love, justice, and concern for the poor. John's message is one of repentance. The Baptist exhorts us to turn our lives around that we might offer the world and each other a right ordering of our relationships. The one who is to come, Jesus, will challenge us with a baptism, a cleansing, clearing, and burning of the chaff of our lives.
St. Paul reminds us that with all our Advent preparation we need to trust the encouragement of the Scriptures and endure with patience and confident hope, welcoming one another as Christ, living in harmony with one another, a right ordering of relationships. The fruit of our Advent preparation will be evident in the way we live with each other. How Benedictine is that? Scripture, patience, welcoming one another in Christ?
Preparing this reflection called me to pray especially for a recognition of the need for God's reign in our world, for a right ordering of relationships in Ukraine, Somalia, Haiti, Iran, China, our own cities experiencing violence and homelessness. I pray that world and local leaders of exercise their authority with justice, wisdom, understanding, and fear of the Lord. I pray for the people at our Southern border, who did hurry up and now wait for welcome and asylum in our country. And for the refugees around the world, those who flee their homeland because of war and violence, yearning for welcome and comfort for their families. I pray for an end to racism and antisemitism, particularly in our country. I pray with Isaiah and our ancestors of faith, that we will not judge by appearances, rather, serve each other with love. May our Advent time lead our world from darkness of uncertainty to the dawn of Christ's coming with his saving power.
As we enter the second week of Advent, my mother's "get a move on," nudges me to prepare for the Lord's coming, by listening to His Word, responding to others in loving ways. I want to clear the clutter so my house is ready to welcome Jesus anew. The Advent hymn, "People look East" reminds us that Love the Guest is on the Way. And so, we pray: Come Lord Jesus, Come! Restore our world in loving harmony and peace!