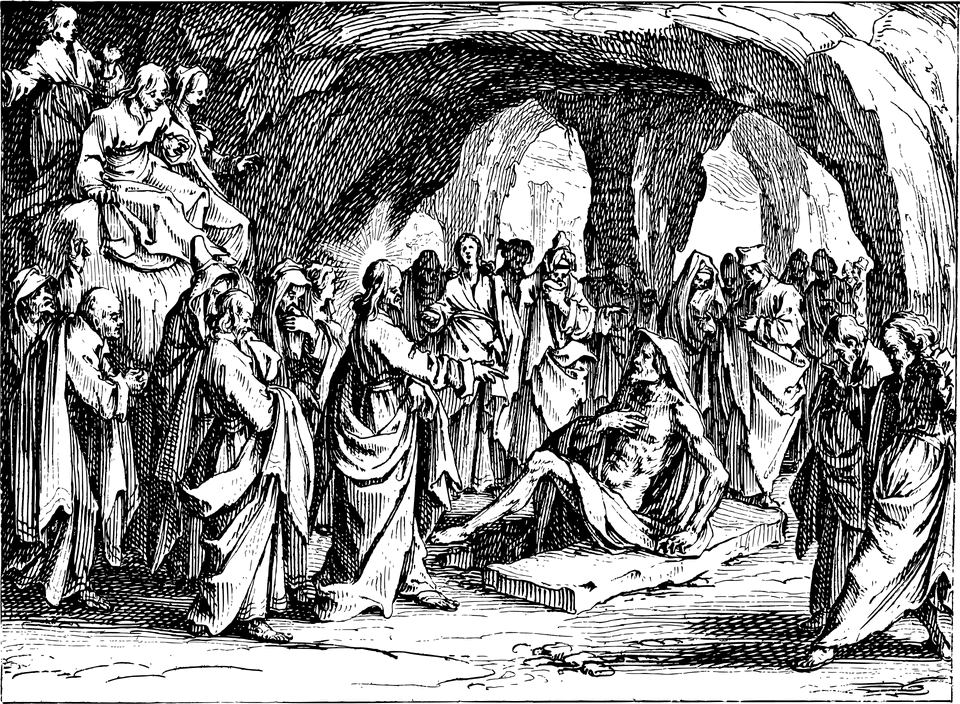 Reflection for the 5th Sunday of Lent
There is a lot going on in the gospel for today, so every time I read it or pondered it, something different stuck out to me. With that, and my indecisive nature, I decided that I will just share a few of my ponderings about the gospel.
First of all I was struck by the relationship Jesus had with Martha and Mary. They were friends. He would go to their house to visit. Mary anointed his feet. So, when Lazarus got sick, it is not surprising that Martha and Mary wanted to make sure Jesus knew about the situation. They knew of Jesus' healing power, so I'm sure they were hoping Jesus would do his thing. There may have even been the presumption that Jesus would heal Lazarus because of their friendship. But then Jesus didn't come right away. He actually waited two days, he waited until Lazarus had died and was buried. I can't help but imagine the disappointment and even anger that Mary and Martha were feeling toward Jesus at this point. Jesus could have healed Lazarus if he would have come right away. Martha and Mary both pointed this out to Jesus when they saw him. They were honest with him about their perception of the situation, "If you had been here, my brother would not have died." At the same time, Martha proclaimed her belief in Jesus, "Yes Lord, I have come to believe you are the Christ, the Son of God, the one who is coming into the world." This made me think about how I live with the tension of disappointment, or even anger, with God about unanswered prayers and the belief in a loving God. Would I be able to continue to believe in the midst of my feelings of disappointment or would doubt of God's love start to seep in? I believe that Martha and Mary were able to continue to proclaim their faith in Jesus because of their close relationship with him prior to this encounter. They knew him as more than just a healer. They knew him on a personal level. But, they still didn't know or understand the full story. Jesus has more to show them.
This leads to my next point. Jesus waited two days to go see Martha and Mary because he loved them. He wanted Martha and Mary, as well as his disciples to see the glory of God and to get a better idea of who He is. I think this started before the actual resurrection of Lazarus. I think it started with Jesus being with Martha and Mary in their time of grief. He went to the tomb with them and wept with them. He did this even though he knew what was going to happen next. Our God is a close and personal God. He is not afraid to be with us in our grief.
Then Jesus tells them to remove the stone from the tomb. There was resistance to this. The body is already decomposing. It will stink. How often do I continue to let things fester in my soul because I am afraid of letting others, including God, see those things that I am ashamed of? This could be jealousy, addiction, unresolved anger or grief, anything that is slowly eating away at my soul. Once the stone is rolled away, our hearts are opened, and Jesus is invited in, he can do his redemptive work. This will also mean that we need to take action, we will have to take those initial steps out of the tomb. It may also mean that we will need to accept the help of others and let them "untie our bonds". Through this process, we are being called into the light and to new life. And that is the glory of God.