Sister Nancy Miller Serves at CHI St. Alexius Health as Director of Mission Integration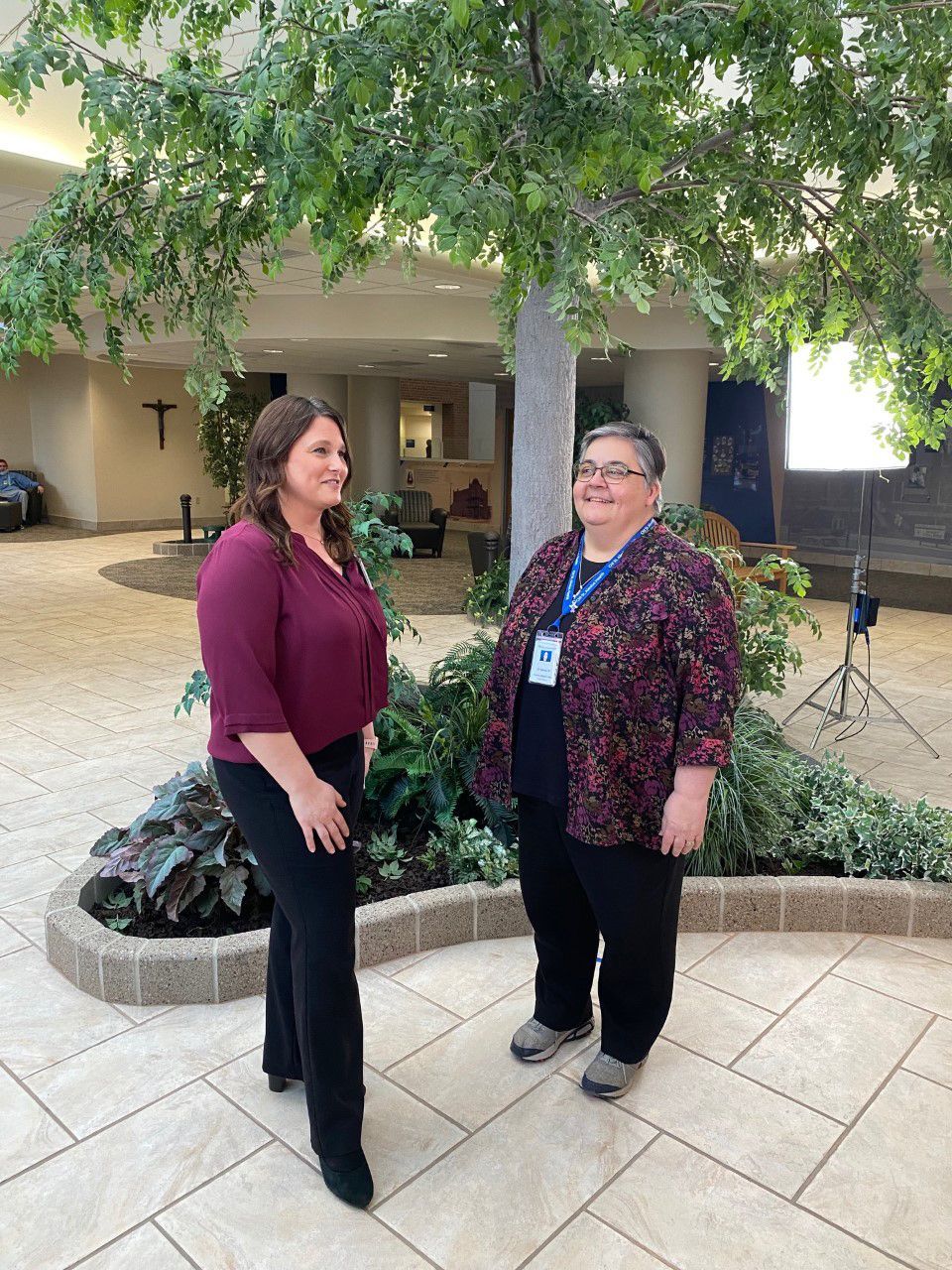 Did You Know?

Sister Nancy Miller of Annunciation Monastery serves as Director of Mission Integration at CHI St. Alexius Health? She has held this position since April 17, 2021, following Sister Mariah Dietz.
Part of her responsibility is to emphasize the mission and values at every level of the organization. This is critical for patient care, as well as in respecting one another, as employees, doctors, and nurses, encounter the day-to-day challenges of healthcare.
Sister Nancy, who was formerly prioress of Annunciation Monastery, appreciates the opportunity to remind people of the importance of spirituality in the workplace -- the connection to spiritual care and the health of patients.
Sister Nancy also enjoys sharing the history, mission, and values, with prospective physicians, and how they are integrated into every part of the culture of CHI St. Alexius Health.
Sister Nancy serves on the board and co-leads the Ethics Committee. This committee addresses life issues to make sure that they align with the ethical and religious directives of the Church.
*Pictured: Katherine Hedstrom, Executive Assistant to the President/CEO, CFO, and Director of Mission, visits with Sister Nancy Miller, Director of Mission Integration.