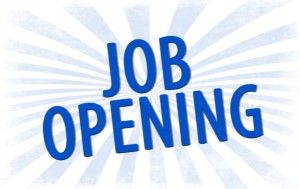 Employment Opportunities at Annunciation Monastery
Job Opening:  Full-Time Cook 
Perform duties related to menu planning, cleaning, inventory control, cooking, baking, preparation and serving of lunch and dinner in order to contribute to an overall team effort of providing optimal service and nutritional care. Promote the Benedictine mission of hospitality and encourage an atmosphere of teamwork.
High school graduate or equivalent (GED) and previous experience in food preparation and cooking outside the home and for groups.
Demonstrates qualities related to the mission of Annunciation Monastery as outlined in the Employee handbook: in the spirit of St. Benedict and St. Scholastica maintaining an atmosphere of prayer and Christian service and respecting all persons while extending courteous hospitality to guests.
Job Type: Full-time
Salary: $16.00 - $18.00 per hour
Benefits:
401(k) matching
Dental insurance
Health insurance
Paid time off
Vision insurance
Experience level:  Experience is preferred, but will consider training
8 hour shift
Day shift and Rotating weekends
Apply on-line with Indeed, or contact Kirk at 355-8904 and an application can be mailed or emailed to you.
Thank you for your interest! God bless you.