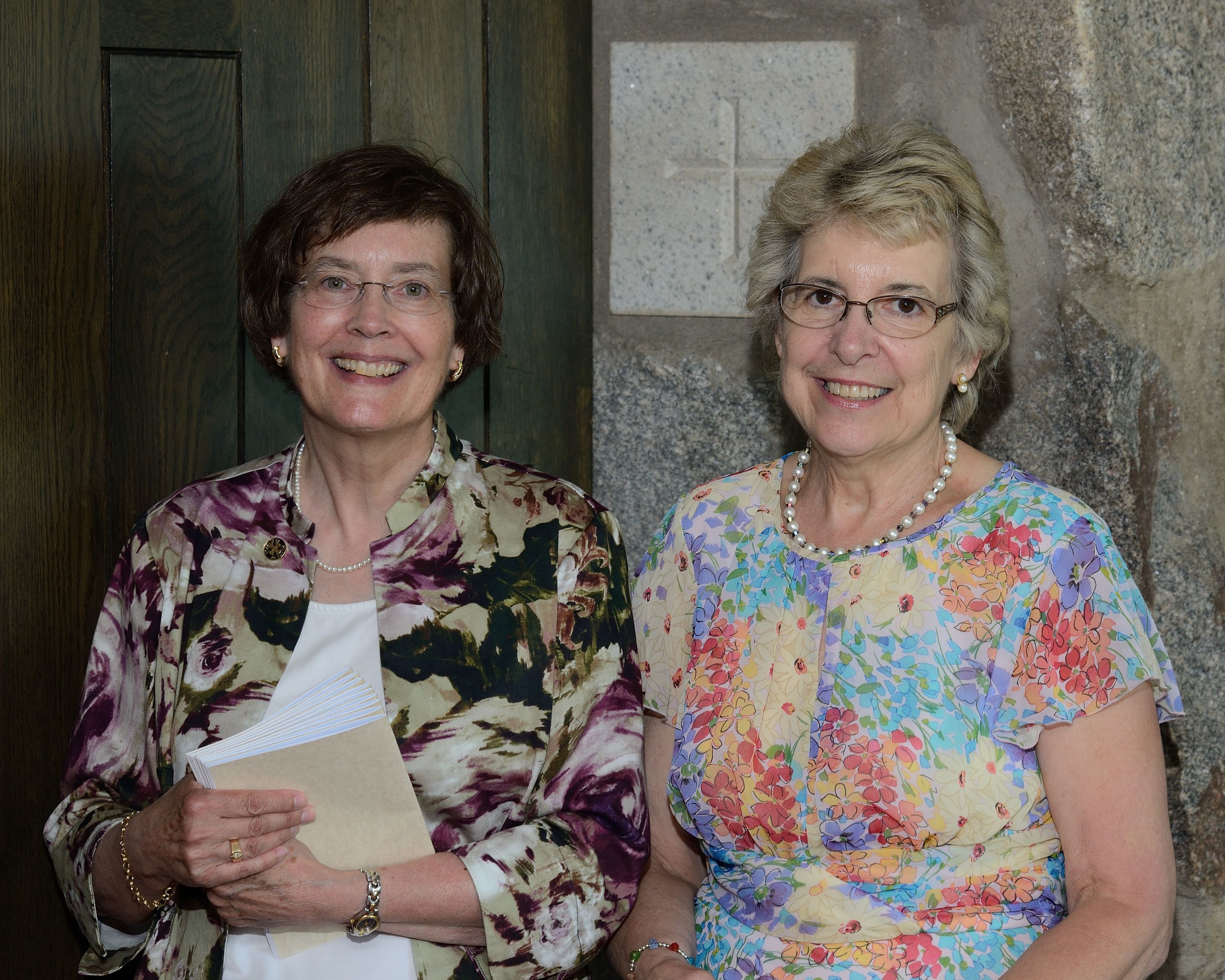 Volunteer!
The Sisters of Annunciation Monastery welcome the opportunity to receive volunteers year round!
Here at Annunciation Monastery, service opportunities include:
*Switchboard/Answering Phones
*Work in Hospitality
*Assist with health care and/or appointments
*Hair care
*Gardening/yard work
*Kitchen
*Housekeeping
*Archives/history
*Sacristy
*Ministry on the Margins (to access volunteer form, click link at bottom of page)
A goal of the program is to offer volunteers enriching and broadening service experiences in a hospitable and supportive Benedictine environment so that each woman is enabled to better listen and respond to God's call in their life.
To Volunteer at Ministry on the Margins, sign up at the link below!
https://ministryonthemargins.com/volunteer/
Benedictine Volunteer Program
Welcome Benedictine Volunteers - Sophie, Davin, and Teresa
Are you…
•    A Catholic woman
•    Between the ages of 20-58, with no dependents
•    Able to commit to 2 weeks to 2 years of service
•    Desire to live and share in community
•    Open to discerning your life's call
If you have answered yes to each of these, consider the possibility that God might be calling you to be a Benedictine volunteer as one way to serve the world and discern your life's call!
For more information about the program, requirements, benefits, and service opportunities, please visit the Benedictine Volunteers website: http://benedictinevolunteers.com/
Applications and volunteers are accepted year round. 
For questions about the program and/or the application process in becoming volunteer, please contact: Sister Marena Hoogland or Sister JoAnn Krebsbach at:  (701)255-1520.