Ministry of Sponsorship
CATHOLIC, CHRISTIAN, BENEDICTINE: OUR LEGACY, OUR FUTURE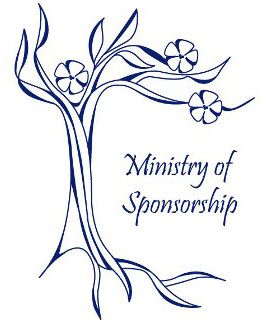 Envisioning Sponsorship:
At this time in history, we commit ourselves, as members of Annunciation Monastery, to embrace the Ministry of Sponsorship more intentionally. We seek to impart our heritage and values as Benedictines.
We are refocusing our commitment of sponsorship in ways that invite those who work with us to bear witness to Gospel values through deeds of love and service. We challenge ourselves, and our coworkers, to respond to the needs of the time by providing quality institutions that reflect our Catholic, Christian, Benedictine values.
We will provide education, formation, and resources necessary to strengthen and sustain the leadership and governance among and between Annunciation Monastery and its ministries.
We, the Benedictine Sisters of Annunciation Monastery, hold this vision as our hope to maintain and strengthen our sponsorship of these institutions into the future.
Why are we renewing and deepening our commitment to sponsorship at this time?
We believe that God has led us to proclaim that we have a Ministry of Sponsorship that derives from our pioneering spirit, our tradition and our successful experience of meeting the needs of people of this region and beyond, since 1878. This is awesome and it certainly empowers us to continue our legacy into the future.
What is Sponsorship?
For our purposes, the term sponsorship can be defined as a dynamic and intimate union between Annunciation Monastery and its ministries.
Though many definitions exist, perhaps most easily understood is this:

"Sponsorship is a structured relationship through which Annunciation Monastery, in the name of the Catholic Church, directs and influences a health care or higher education ministry that meets a need and furthers the mission of Jesus."
Annunciation Monastery serves as the link that binds our sponsored ministries to a Catholic identity.
Our Ministry of Sponsorship enables us to practice our "hands on" presence, influence and sponsorship oversight with the leadership, Boards and Administrative staffs of each of our institutions.
It involves collaborating with our lay colleagues to promote and support—through education and training—the Catholic, Christian, Benedictine tradition and values TODAY and into the FUTURE.
Our Ministry of Sponsorship is about our commitment to the institutions we sponsor, and to the people of this region and beyond.
Our Ministry of Sponsorship is about YOU, whether you serve at one of our sponsored institutions – or whether you "are served"—as a patient, student or guest. It encourages us to learn new ways to be Christ's presence to others by offering encouragement, compassion and respect to all we have the privilege of serving; impacting their lives in meaningful ways.
Whom do we sponsor?
CHI St. Alexius Health - Garrison