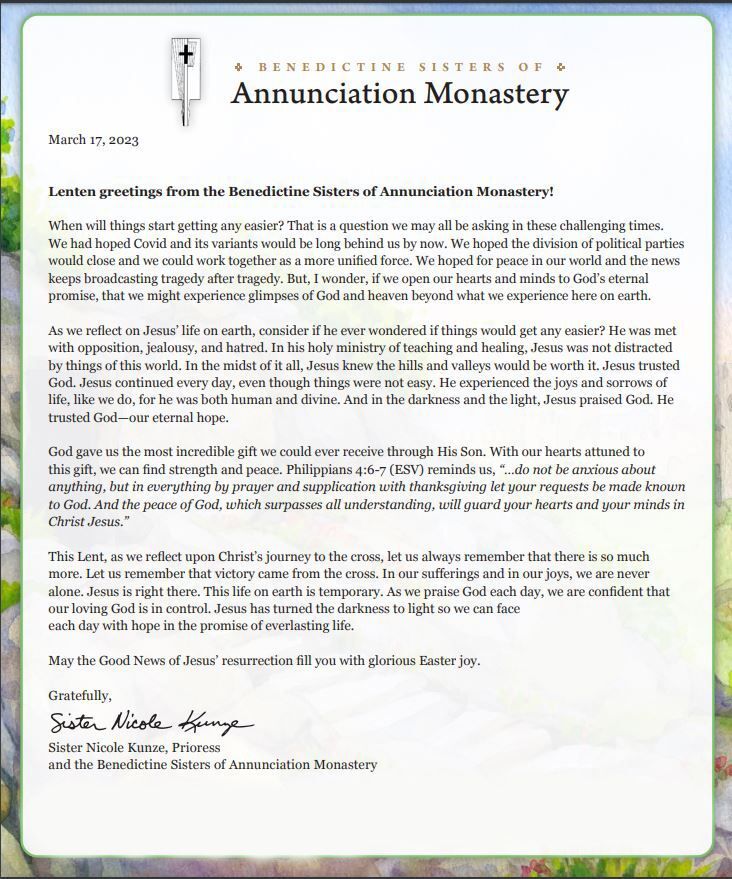 Lenten greetings from the Benedictine Sisters of Annunciation Monastery!
We invite you to read this Easter message of hope and joy. Know that through each challenge, Jesus is walking with you, inviting us to continue the journey with courage and trust. Our sisters are keeping you in prayer!
P.S. Thank you for your generous support for our elevator updates. We are almost halfway there! If you feel called to help us reach our goal to enhance the safety of our sisters and guests, please consider an online donation to "Sisters Greatest Need," or send donation to:
Annunciation Monastery, Attn. Mission Advancement Director, 7520 University Dr., Bismarck, ND 58504-9619
Thank you for your faithful support!