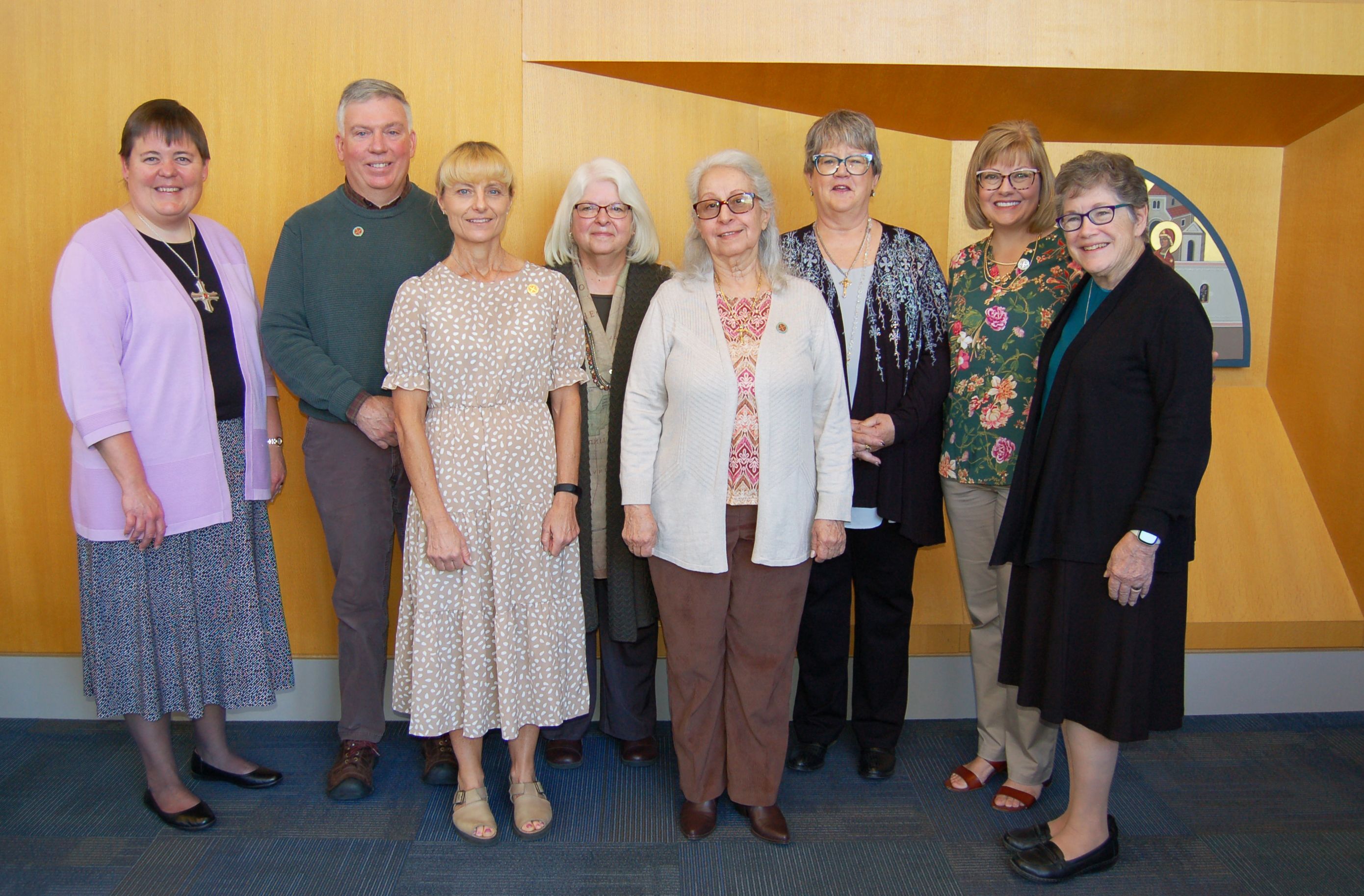 On October 15, 2023, a beautiful autumn day, we welcomed six new Oblates of Annunciation Monastery: Loann Hardy, Ramona Martinez, Michael Taylor, Audrey Ternes, Cindy Weigum, and Brenda Zastoupil. We are so happy to have you with us as we seek God together!
During Eucharistic Liturgy and our afternoon oblate meeting, our current oblates also renewed their oblation. We are deeply grateful for these women and men who add so much to our lives and faith journey.
Thank you and God bless you all!