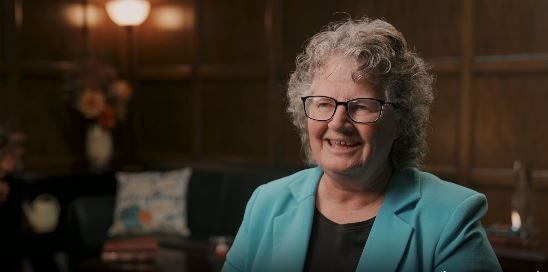 Congratulations to Ministry on the Margins for being named a winner of the Bush Prize: North Dakota! Ministry on the Margins is a sponsored ministry of the Benedictine Sisters of Annunciation Monastery.
Thank you Bush Foundation and Strengthen ND!
https://strengthennd.com/bushprize/
The following excerpt is from Strengthen ND and the Bush Foundation:
Strengthen ND and the Bush Foundation are excited to announce that two organizations have been named winners of the Bush Prize: North Dakota for their track records of successful community problem solving: Ministry on the Margins (Bismarck) and New Rockford Area Betterment Corporation (New Rockford). ● The Bush Prize: North Dakota celebrates organizations that are highly valued within their communities and have a track record of successful community problem solving. It's a recognition of the transformational impact these organizations are having throughout North Dakota and the 5 Native nations that share that same geography. Bush Prize: North Dakota winners have a drive to bring communities together to think bigger and differently about their approach to solving problems in innovative and collaborative ways.
Ministry on the Margins is committed to supporting those who fall through the cracks during times of transition through inclusive hospitality and a space of welcoming, direct service and case management, and resourceful community-based partnerships. ● Ministry on the Margins was selected for its track record of innovation with small and large interventions, service pipeline development, and behavioral health adaptations. ○ Small innovations include: mailing address services, property/clothing totes, and health/wellness partnerships, providing vision services, hair cuts, manicures/pedicures/foot care, and acupuncture. ○ Large innovations include: working with municipal, county, and law enforcement leaders to establish the Coffee House. The Coffee House is open from 10:00 pm to 6:00 am as a space where homeless individuals can stay overnight, strategically skirting issues of zoning to establish the first non-shelter shelter in North Dakota. ○ Behavioral innovations include: creating a pathway for case management from the county jail to MOTM and vice versa, ensuring a continuity of care for vulnerable populations; engaging in street case management, where social workers meet individuals where they are at (dumpsters, backs of buildings, cars, etc.); and a "behavior trespass" approach to the organization's operations instead of a typical criminal trespass model. Several of MOTM's behavioral innovations have been adapted and adopted by detention facilities as far away as Devils Lake. ● Ministry on the Margin's work is driven and influenced by the needs of homeless individuals, the law enforcement community, elected leadership, service providers (including public health), and the faith community.