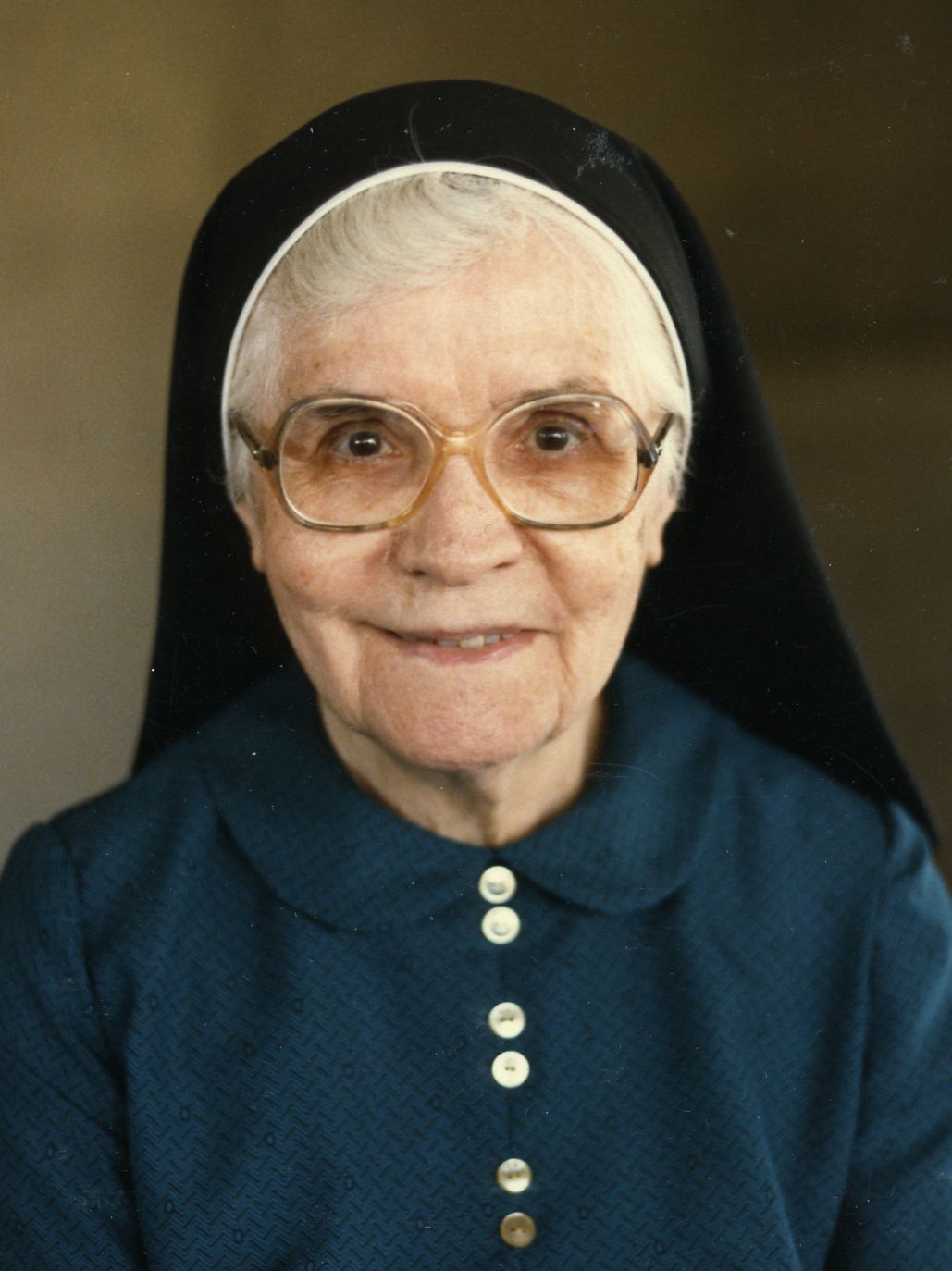 Sister Harlindis Fischer obituary
Sister Harlindis Fischer, 103, a founder of the Benedictine Sisters of Annunciation Monastery, Bismarck, entered eternal life April 4, 2007, at a Bismarck care center. 
Sister Harlindis, whose baptismal name was Magdalen, was born Feb. 17, 1904, in Odessa, Russia. She was the 5th of 13 children of Frank and Anna (Frank) Fischer. In 1905 the family, which then consisted of six children, immigrated to the United States and homesteaded on land 12 miles south of Dickinson, N.D. Seven more children were born in the United States. The Fischers farmed until 1941 when they moved to Dickinson.
Sister Harlindis entered St. Benedict's Monastery, St. Joseph, Minn. in 1923 and made monastic profession on July 11, 1925. For 82 years she lived faithfully and lovingly as a Benedictine sister. She served generously in food service most of her life.  
Sister Harlindis' family was special to her. She loved her brothers and sisters, their children and all her relatives. She very much enjoyed being with them and was proud of them.
A wonderful baker, Sister Harlindis served 23 years at St Alexius Medical Center stirring up delicious homemade bread and other baked goods for the patients. She also cooked and baked at St. Joseph's Convent, Mandan; Bowman Hospital, Bowman, and St. Patrick's Convent, Dickinson. St. Patrick's was one of her favorite places. She felt most at home there and said her kitchen was fun and great.
After she "retired," she worked part-time at the monastery preparing vegetables and peeling hundreds of potatoes. She also knitted many colorful booties for babies.
Sister Harlindis was a kind, gentle and cheerful woman. She was quiet, but when she told stories about her childhood or early convent days, she was quite the conversationalist. Her beautiful smile brightened many people's days.
She is survived by a brother Frank (Sally), Encinita, Calif.; a brother-in-law, Frank Burgad, Hemet, Calif., nieces and nephews and the Sisters of Annunciation Monastery.
Memorials may be made to Annunciation Monastery.