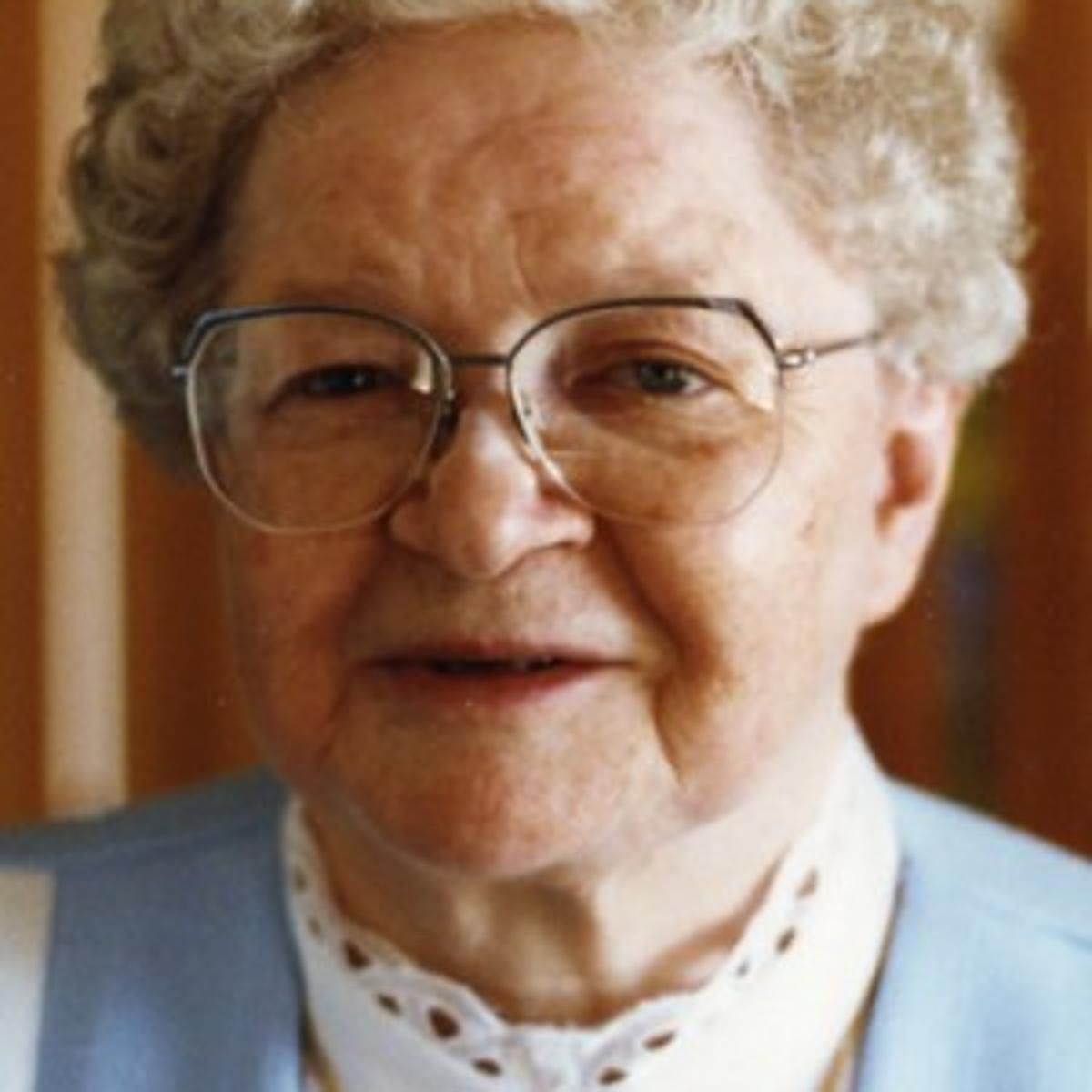 Sister Florence Marquart obituary
Sister Florence Marquart, 87, a founder of the Benedictine Sisters of Annunciation Monastery, Bismarck, entered eternal life Thursday January 14, 2010, at a Bismarck care center.
Florence was born on August 6, 1922, to Gabriel Adam and Margaret (Mosset) Marquart in Dodge, N.D.  She was the second of seven children. The family farmed near Dodge and later near Halliday, N.D.
At age seven, Florence wanted to be a sister and that desire became stronger as she got older.  When she was 18, she entered St. Benedict's Monastery, St. Joseph, Minn. and made monastic profession July 11, 1942.  In 1944, Sister Florence was among the pioneering sisters who volunteered to found Annunciation Monastery.
Throughout her life, Sister Florence served in a variety of ministries including occupational therapy, central supply in hospitals and switchboard operator, but her favorite was church work. She spent 33 years caring for the sacred vessels and vestments of the church and setting up for church services. She served as sacristan at St. Alexius Medical Center, Garrison Memorial Hospital and the monastery. Her greatest honor was preparing Our Lady of the Annunciation Chapel for the elaborate consecration ceremony in 1963.
"I like to do nice things for the Lord," she once said of her chapel work. "I always felt it was special." 
Sister Florence thought highly of her monastic community and appreciated prayer and the common life. She also felt especially close to her family. She enjoyed being with them and loved to tell stories about her nieces and nephews who had a special place in her heart.
A gifted seamstress, Sister Florence also enjoyed reading and creating crafts. She will be especially remembered for her gentle smile, deep faith in God and her reverent care of places of worship.
Sister Florence is survived by a sister, Ann (Gerald) Bogers, Halliday; three sisters-in law, Gertrude Marquart, Dickinson; Lea Marquart, Great Falls, Mont.; Anabel Marquart, Renton, Wash., many nieces and nephews and the Sisters of Annunciation Monastery.
Memorials may be made to Annunciation Monastery.
To share memories of Sister Florence, please visit www.parkwayfuneral.com and sign the online guest book (Parkway Funeral Service, Bismarck).