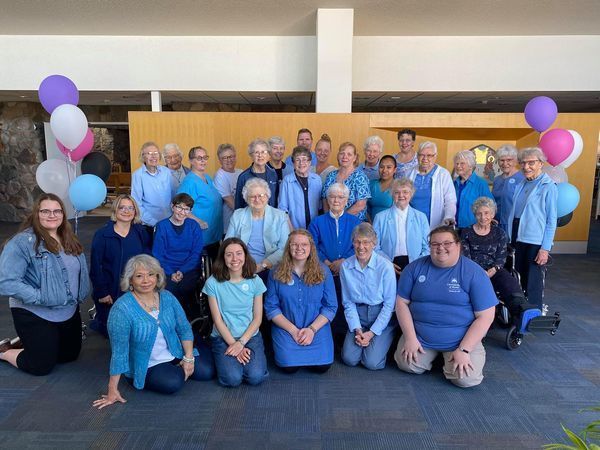 Our sisters participated in the Bismarck Cancer Center's "Project Hope 2021" event from May 3-7, 2021.
Project Hope is a community wellness event designed to educate employees about healthy lifestyles, cancer prevention and early detection and to promote HOPE for a healthier tomorrow.
Organizations were asked to invite employees who participate to donate to the Bismarck Cancer Center and match those funds.  Each day, participants were asked to wear a designated color each day of the week to represent different types of cancer. Several of our sisters have had different types of cancer. Sister Rosanne shared that she is a survivor of three of the following cancers. The sisters pray for all who have had/or have cancer, and those who care for them. We are grateful for all who serve and are served at the Bismarck Cancer Center!
Monday - Wear black for skin cancer
Tuesday - Wear pink for breast cancer
Wednesday - Wear white for lung cancer
Thursday - Wear light blue for prostate cancer
Friday - Wear purple for Survivorship (our favorite!)