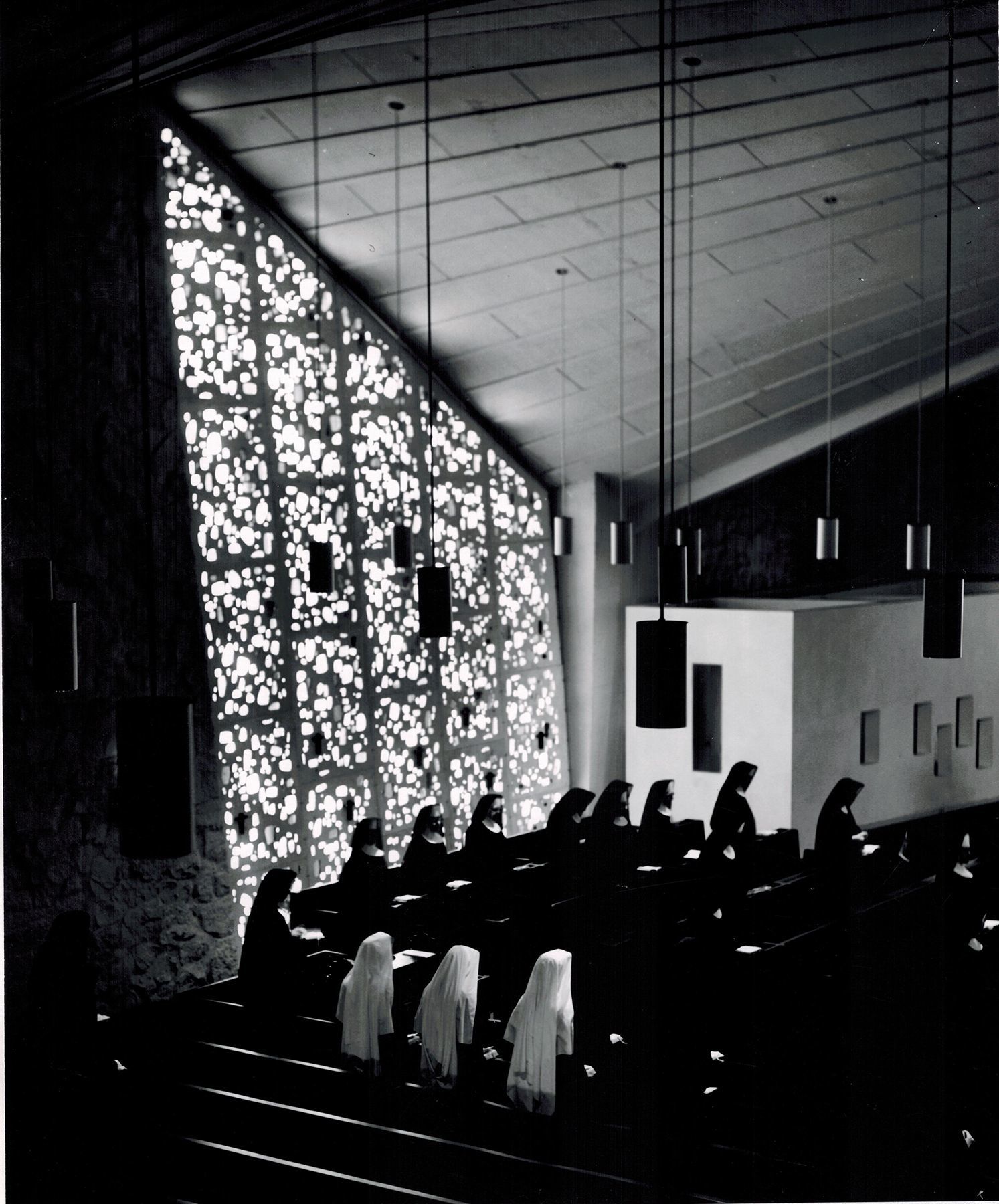 How lovely is your dwelling place, O Lord of hosts! (Refrain for Responsorial Psalm 84)
Having a place to call home is important to us. In a recent Facebook post, a younger sister in a different congregation shared how sad she was that her parents were placing her childhood home up for sale. She had found it to be her anchor in the midst of her nomadic life. How many of you have experienced similar emotions? My parents built a new house on the farm after my freshman year of college and tore down our old house that next winter. Neither the new house on the farm or the house where my parents live now in Valley City feels like home the way the old house did. I don't have the memories of coming downstairs on Christmas morning to see what Santa gave me or looking out the window waiting for the school bus in these new houses. I still can't find much of anything in Mom's kitchen, but I've always had a bedroom that is labeled as mine. It is still a place for me to call home. Maybe it's not so much the one specific place but more what "home" represents – family, tradition, love.
In terms of our spiritual life, having a home is also important. For members of this monastic community, Our Lady of the Annunciation Chapel, whose dedication we celebrate today, is a significant place for us. Many milestone events in our lives have happened there – professions, installations, jubilees, funerals – along with many more ordinary events. For our members who joined after me, I realize you never prayed in that chapel on a daily basis and your profession may not have taken place there, but I trust you know and feel the significance of that place and the events that have happened there in our community's history. This monastery chapel has special memories for all of us, too. We set aside this day to give thanks for all the spaces we have as a community for the work of God, our praying of the Liturgy of the Hours. We gather in these chapels morning, midday and evening to pray for the needs of the world.
Whether we pray daily in the monastery chapel, the St. Alexius Convent Chapel, or the Garrison Convent chapel, we know that the time we spend together there and the prayer offered there is significant. It may not be so much that we have one specific place to call home, but it is more what these chapels represent to us – community, faith, and God.
Sister Nicole Kunze, Prioress
May 13, 2021