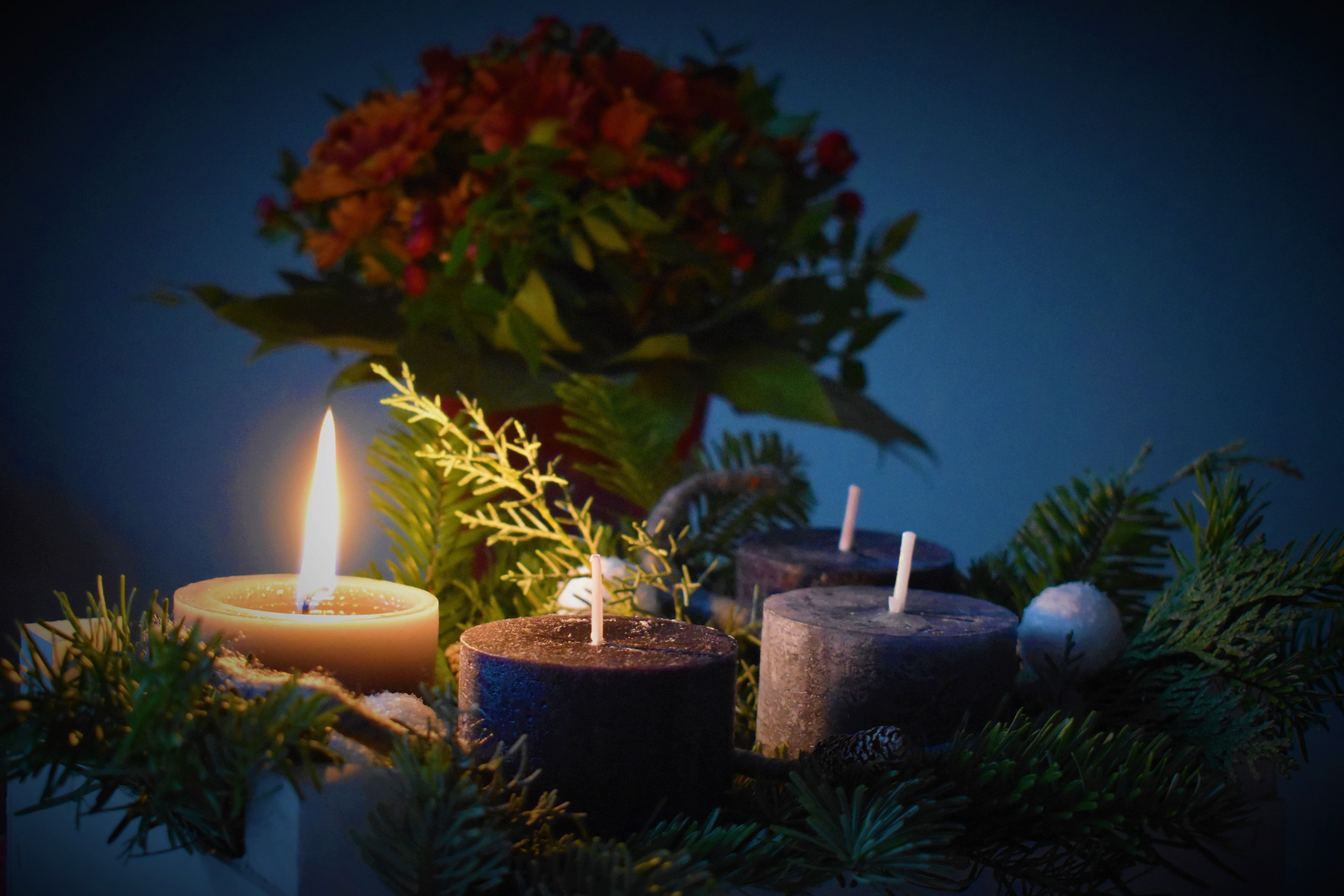 Soon it Will be Christmas Day
A reflection for the first Sunday of Advent by Sr. Marena Hoogland, osb
Christmas makes you feel emotional
It may bring parties or thoughts devotional
Whatever happens or what may be
Here is what Christmas time means to me.
No doubt you recognize this beloved song, popularized by Bing Crosby in 1950. Now, before someone tells me to stop singing Christmas carols so early, I'd like to suggest that "Silver Bells" is actually an Advent song, for we hear in the last line of the chorus: Soon it will be Christmas Day. That is, it's not Christmas Day yet, so we must be in the days before Christmas - Advent! And indeed, today is the First Sunday of Advent, and In the air, there's a feeling of Christmas.
Let's talk about those feelings of Christmas. The opening lyrics of "Silver Bells" states, "Christmas makes you feel emotional," and I can attest, that personally, I experience a lot of feelings this time of year. As a college student, I'm fully aware of the impending rush of projects, papers, and finals that are due in the next few weeks. Accompanying the school finals are varying degrees of stress and relief, depending on the course and the day. Being away from my immediate family as the holiday season begins, I experience bouts of homesickness along with feeling deeply loved and connected through video chats, phone calls, and handwritten cards. It's quite easy to get wrapped up in the hustle and bustle of the season, and suddenly the joy of gift-giving and merry-making becomes an overwhelming list of endless tasks. On top of that, it's Advent, so while I excitedly anticipate the joy of Christmas, I also worry that I might miss the opportunity to make this the "best Advent ever." As I said, I have a lot of feelings.
Consider what a gift it is to celebrate the season of Advent, to have a time and space designated to preparing our minds and hearts for the coming of our Savior as an infant at the Incarnation, and, ultimately, for the second coming when God brings all creation to the fulfillment of His glory. The words in today's Psalm are our words, too, as we pray to God, "For you I wait all the day." However, this waiting is not done in idleness. Instead, as St. Paul suggests, it is a time to "increase and abound in love for one another and for all...so as to strengthen [our] hearts, to be blameless in holiness before our God..." It makes sense that increasing our love for one another will help us grow in holiness. We can't make it to heaven alone. God exists in community as Father, Son, and Spirit. Saint Benedict's Rule reads, "...may God bring us all together to everlasting life (RB 72.12)," and Saint Mother Teresa said, "Holiness is not a luxury for the few; it is not just for some people. It is meant for you and for me and for all of us. It is a simple duty, because if we learn to love, we learn to be holy." As we increase our love for others, we deepen our relationship with God. As we conform our lives to Christ's, we will become more like that Divine Love, which will then overflow into our interactions with others. 
Our community recently reviewed our guiding principles, specific actions we strive to do as we live out our vows as Benedictine Sisters. They are stated as follows:
Annunciation Monastery will have a distinct identity as a monastic community,
Wherever we live we will: pray together, eat together, be together and foster
relationships, observe periods of solitude, extend hospitality to one another and to
all, regard diving and human creation as gift and care for it, and serve local and world
needs in collaboration with others.
Our guiding principles call us to grow together as a community, to be intentional in our words and deeds, and to continue to seek ways to serve beyond our doors. During this Advent, let us lay down our worries and embrace the call to increase in love. I invite you to consider your own "guiding principles" and respond to the ways God wants to strengthen your heart. Thus we will always be ready to receive Christ at His coming, for soon it will be Christmas Day.